A messege from our Managing Director, Mr. Hisham Kooheji
"A tradition of quality"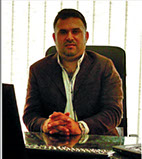 It is my privilege to have co-founded Spectrum Cleaning Co. WLL in 2011 and to have served as its Managing Director since then. As part of the MM Kooheji Group of companies, we are part of a long tradition of family business in Bahrain, going back over one hundred years, and this tradition is important to us. We value our traditions, just as we value the ties to our customers, our staff and our community that come from those traditions. We have a commitment to our country and to the values that we hold dear. We incorporate these values into all the businesses in our Group.
In our modern era of continuous consumption, waste management services provide a valuable service to our society. When carried out responsibly, efficiently and with respect for our community and natural environment, waste management enhances everyone's life. It is our vision to become the foremost provider of waste management services in the Gulf region by meeting the needs of our clients, our staff and our community.
Quality of service is paramount to us. Without satisfied customers, no business can survive and we are privileged to serve some of the most prestigious customers in Bahrain. For our part, we provide them with a quality of service that is second to none.
We meet our deadlines, we keep our promises and we do this on a daily basis. This relentless commitment to our clients has become our competitive advantage. Our core concern is safety. We want our staff to feel secure in the knowledge that they work for a company that sees their safety as a priority. We have qualified Health & Safety professionals whose role is to ensure that all our processes and procedures meet all applicable regulatory requirements. We show our commitment to our community not only through the services that we provide but also by respecting our natural environment.
As well as meeting all environmental regulatory requirements, we endeavor to provide our services in a way that respects our natural environment and so secures a better future for our children
Our traditions are important to us but they do not prevent us from embracing the future. On the contrary, they remind us of our core values and that we need to improve constantly to maintain those values. At Spectrum, we incorporate the latest technologies and practices into our operations. Whether it be garbage compacting machines or tyre recycling, we employ the latest technologies to ensure that we provide the best possible service.
Who we are
---
We are Spectrum Cleaning Company WLL, a family-owned company engaged in the business of waste water removal, sewage services, high pressure cleaning, industrial and commercial cleaning and skip services. We are a subsidiary of M.M.Kooheji group B.S.C(C), which was established 100 years ago in Bahrain and has diversified interests in trading, manufacturing, real estate and contracting. Spectrum Cleaning Company WLL has been active in the Bahraini market for the last five years providing tanker and sewerage services and already has an established portfolio of clients, including many of the most prestigious and well-known business names in Bahrain.
Our Fleet & Services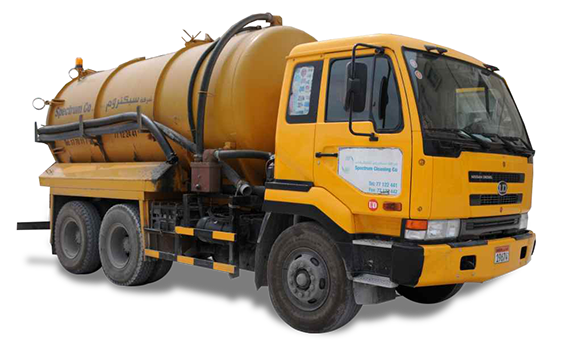 We remove the sludge / drainage water by using 4000/8000 gallons Truck tankers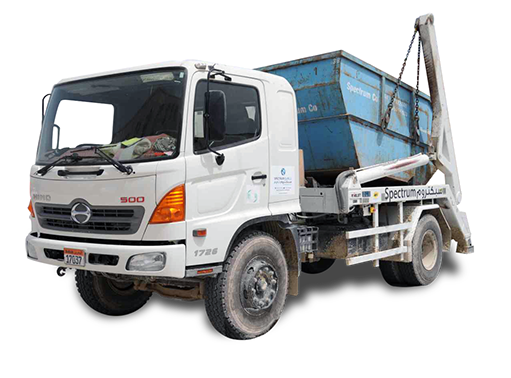 We remove the normal and chemical waste, Industrial & Commercial waste by using Skip Bucket along with Skip Trucks.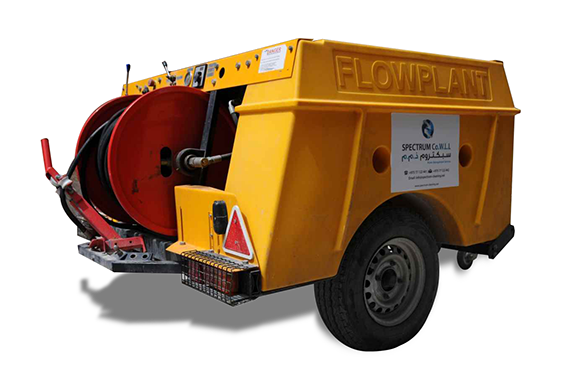 We clear the blockage drainage lines by using Jetting machines. We have Jetting tanker/Portable Jetting Machines.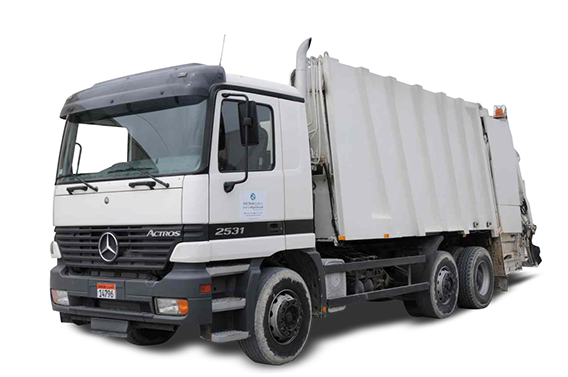 We remove the bulk garbage by using compactor trucks.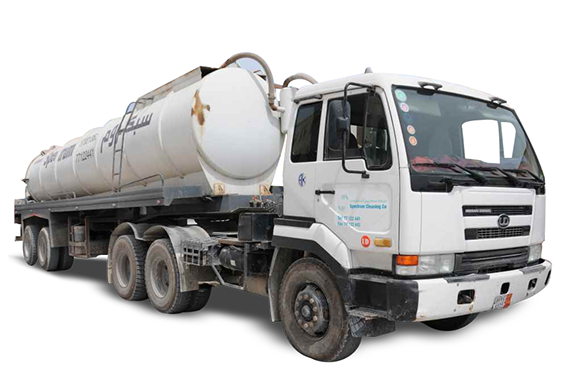 We supply fresh water and water for garden as well.
Industrial Cleaning Services
Drain Sewer Cleaning Services
Solid Liquid Waste Management
Hazardous & Non Hazardous Waste Cleaning
Support Services
Supply of Potable Water and TSE Water
Road-side cleaning and sweeping services
Portacabin and portable toilet supply
Sewage transportation services
Equipment design and fabrication
Copyrights © 2016 - SPECTRUM Co.W.L.L All rights reserved